UL Authorized Label Supplier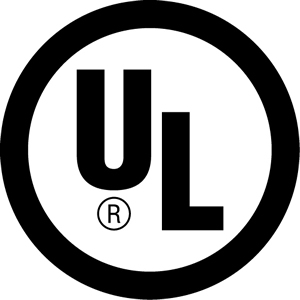 Sine-tific Earns 'UL Authorized Label Suppliers Program' Certification
The UL marks are registered trademarks and the printing of them is tightly controlled by Underwriters Laboratories.  The UL mark may be only used on or in connection with products certified by UL and under the terms of agreement with UL.  UL Marking and UL Labeling Systems are tested as a component by UL.  These UL approved labels, and or nameplates are completely recognized label constructions, IE adhesive, substrate, ink, laminate.  Sine-tific Solutions, Inc. is authorized to print UL labels, UL stickers, and all UL marks as we are registered with UL in their UL Authorized Label Suppliers Program under File LP5415.
The "Recognized Component Mark" is a type of quality mark issued by Underwriters Laboratories.  It is placed on components which are intended to be part of a UL listed product, but which cannot bear the full UL logo themselves.  The general public does not ordinarily come across it, as it is applied to components which will make up finished products.
PGDQ2 – Marking and Labeling Systems – Component
PGGU2 – Marking and Labeling System Materials – Component
PGIS2 – Marking and Labeling Systems, Limited Use – Component
PGJI2 – Printing Materials - Component
We are a leading California screen printing and industrial engraving company since our founding in 1963.
CONTACT US
REQUEST A QUOTE