We understand that many of our customers are considered "Essential" or "Critical". As a supplier for many companies in the essential critical infrastructure workforce, we will remain open and operating as usual, albeit with a slightly decreased staff.
Military Spec Engravings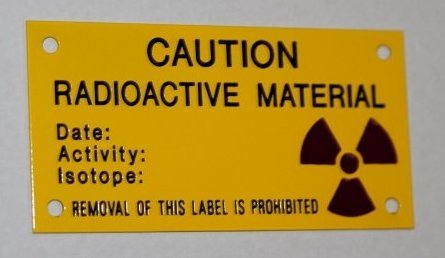 Military Spec Engravings
Many manufacturers don't have the technology or know-how to satisfy military specifications. Sophisticated technologies, like Electric Discharge Machining (EDM), Computer Numerical Control Machining (CNC) and embossing can make it possible to meet those very demanding military specifications – again and again.
Sine-tific Solutions has the resources and industry experience to provide Military Specification Identification Products for specialized applications. Our familiarity with Military standards for unique identification (UID) products will ensure that your order will pass inspection. We generally work with Mil Spec 130, Mil-DTL-15024F, and Mil-P-19834, but can accommodate a number of other Military Specification engravings identification requirements as well.
A standard mandated by the Department of Defense to be compliant with military Unique Identifier (UID) requirements. This specification directs all assets and personalized property must be marked with a serialized identification number that is unique and machine-readable. This standard provides the item marking criteria for development of specific marking requirements and methods for identification of items of military property produced, stocked, stored, and issued by or for the Department of Defense. This standard addresses criteria and data content for both free text and machine-readable information (MRI) applications of item identification marking.
Mil-DTL-15024 is a military spec engravings method for Military identification that requires characters to be either sunken or relief etched into a metal or plastic plate. Mil-DTL-15024 requires the etched or sunken areas of military UID tags should then be filled with colored paint, enamel, or lacquer with approved colors for the application. Mil-DTL-15024 performance specification covers the physical characteristics of plates, tags, and bands (identification devices) used for identification of equipment. Examples of information to be marked on the identification devices are covered in the applicable specification sheets. The types of ID devices that Mil-DTL-15024 covers, includes:
Etched or chemically-engraved plate
Engraved plate
Stamped plate
Cast plate
Screen or litho print plate
Laminated plate
Adhesive-backed plate
Photosensitive plate (Type H)
Cable band
Cable band (heat shrinkable)
Laser-generated plate
Mil-spec 19834 is a military spec engravings process for military UID tags. These military UID tags are made of metal foil and backed with adhesive. Mil-P-19834 products are used for both internal and external equipment identification and instruction plates.
Military Specification Applications
At Sine-tific Solutions, we have produced a wide range of items for defense contractors serving the United States Military, including:
Information Plates
Instruction Plates
Signs
Identification Tags
Contact Sine-tific Solutions
Sine-tific Solutions can help you meet strict military standards. For more information, contact Sine-tific Solutions today. 
We are a leading California screen printing and industrial engraving company since our founding in 1963.
CONTACT US
REQUEST A QUOTE