Medical Device Labeling & Engraving
Properly labeling medical devices and equipment not only looks good, but it is also required by the FDA. The Food and Drug Administration has many labeling-related requirements to help assure that devices are used safely and effectively, including, but not limited to, provisions on misbranding in Section 502 of the Food, Drug, and Cosmetic (FDhC) Act. Proper medical device labeling, medical equipment labeling, and patient labeling is accomplished through a wide range of tactics, including:
The prominence of the medical device labeling
What information must appear
Adequate directions for use
Prescription device requirements
Special labeling for highly specialized devices
General FDA Medical Device Labeling Requirements
The general labeling requirements for medical devices are contained in 21 CFR Part 801. These regulations specify the minimum requirements for all devices. Later sections in this chapter discuss any additional requirements needed for specific categories of devices.
Name and Place of Business (21 CFR 801.1)
The label of a device shall contain the name and place of business of manufacturer, packer, or distributor including the street address, city, state, and zip code.
If the firm's street address is in the local telephone directory, the street address can be omitted.
If the firm listed on the label is not the manufacturer, the firm information must be qualified by an appropriate statement such as, "Manufactured for..." or "Distributed by...."
If a packer, distributor, or seller intends a device for uses other than those intended by the person from whom he received the device, these parties must furnish adequate labeling in accordance with the new intended use.
If a manufacturer knows or has information indicating that this device is to be used for conditions or purposes other than which it was intended, he is required to provide adequate labeling in accordance with such other uses. (An example of this might be a manufacturer of dental X-ray equipment who is routinely selling his product to podiatrists.)
"Adequate directions for use" means directions under which the layman can use a device safely and for the purposes intended. This includes:
Statements of all purposes for which and conditions under which the device can be used;
Quantity of dose for each use and usual quantities for persons of different ages and physical conditions;
Frequency of administration;
Duration of application;
Time of administration in relation to other factors;
Route or method of application; and
Any preparation necessary for use.
Medical Engraving for Medical Devices & Patient Labeling
Instruction labels, calibration stickers, and asset labels appear on medical devices for a reason: they provide essential information to the doctors and nurses who use them. These labels need to be resistant to fluids and chemicals and be able to withstand autoclave sterilization processing. To create labels durable enough for use in medical facilities, engraved metal labels for medical devices is your best bet. At Sine-tific Solutions, we provide a wide range of metal engraving services to the medical industry.
To accommodate the specific challenges of medical device labeling requirements that the medical industry presents, we have developed specific medical equipment labeling procedures, these include:
Medical engraving
Photosensitive etching
Screen printing
Sub-surface printing
Metal stamping options
Medical Device Labeling and Printing Services
We offer a full line of medical device engraving services designed to meet your unique medical device requirements. From the design of your label to ensuring labels meet domestic and international label compliance requirements, we work aggressively to deliver precise metal engravings for all your medical device labeling needs.
Applications for Medical Eqiupment Labels
Medical and pharmaceutical industries have a variety of applications that need to meet proper medical device labeling requirements. This includes medical device labeling, medical equipment labeling, and patient labeling. To provide the best, fully compliant metal labels for your medical device needs, we put our years of industry experience to work by assisting you in selecting the optimal material and manufacturing process for your labeling products. Medical engraving can produce a number of products, including:
Equipment labels
Asset labels
Instruction labels
Dataplates
Calibration stickers
ID tags
Security labels
 Tamper resistance labels
Serialized or barcoded labels
Sine-tific Solutions is your Custom Industrial Medical Equipment Label Supplier
Contact us for more information on our metal label engraving services for the medical device industry including medical device labeling, medical equipment labeling, and patient labeling. Request a quote, or call us at 408-432-3434 to speak directly with a Sine-tific Solutions representative.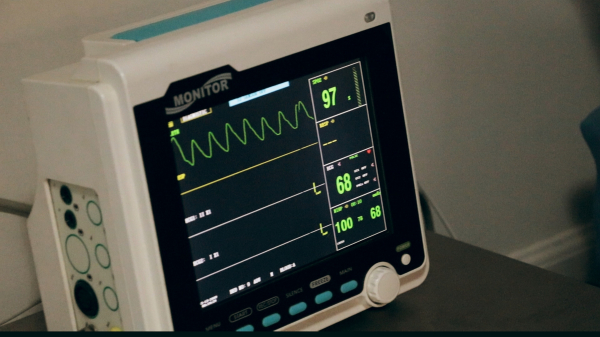 Medical Device Labeling