Die Making Services
There is a wide range of ways to create a piece of material that will provide you with a useful service. Depending on your end goals and your project requirements one way may be better than another. Some of the common tooling methods that are utilized include: die making, tool modification, made to order custom dies, custom hard metal stamps and more.
Additionally, most stamping dies are constructed of several basic components, including die plates, shoes, die sets, guide pins, bushings, heel blocks, heel plates, screws, dowels, and keys.
Embossing Dies
An embossed die is a specialized device that is used for imparting a desired shape, form, or finish to a material. Like molds, dies are generally customized to the item they are used to create. There are many different processes for manufacturing dies, some of the more common methods include: blanking, bulging, curling, roll forming, hydroforming, shaving, trimming and many more.
Die & Tool Modification
Dies and tools can become obsolete over time. When they do you can either start from scratch with a new design, which will cost more money and take more time, or you can choose a tool modification service to redesign your tool. The tool modification process will save you time and money since it is not a complete redesign. We can also respond quickly to design changes and modify dies and fixtures to allow design changes to be accommodated using existing tooling, which saves on additional retooling expenses.
Made to Order Custom Dies
A made to order custom die or custom tooling product is specifically tailored to your exact design specifications. From the initial fact-finding consultation as to how you would like your die to look and function, to the CAD design and actual construction of your made to order custom die or custom tooling product, our skilled die makers are there to assist you throughout the entire process.
Custom Hard Metal Stamps
If you need a smaller type of mark that can be applied to metal, then a custom hard metal stamp may be able to provide the results you are looking for. Compared to other marking methods that are typically costlier and not nearly as long-lasting, custom hard metal stamps are the most cost-effective permanent marking solution available. Custom hard metal stamps are also specifically designed for use that is easy and repeatable.
Contact Sine-tific Solutions Today for Metal Labels & Metal Photos
Contact us for more information regarding our die making, tool modification, made to order custom dies and custom hard metal stamp options and capabilities, or request a quote for an in-depth price analysis today.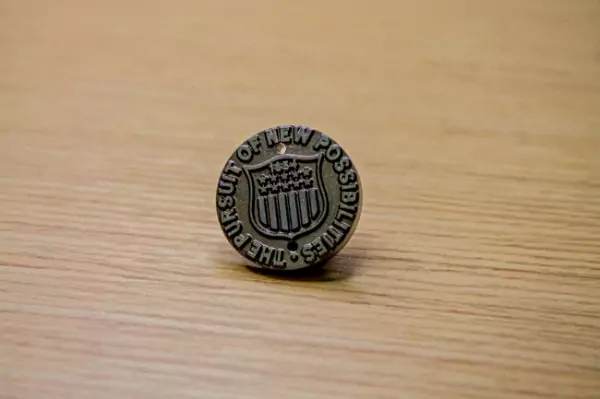 Custom-Made Die