Screen Printing on Plastic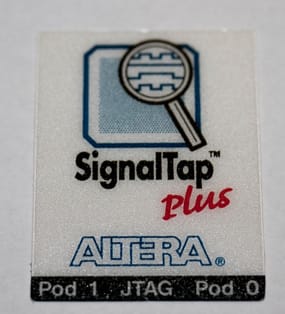 Screen Printing on Plastic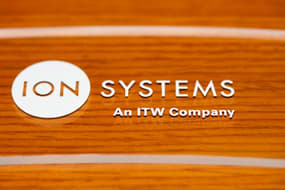 Custom Screen Printing on Plastic
Screen printing or silk-screening on plastic is a highly unique and useful product decorating option for utilizing bold images on flat plastic surfaces, or when a full wrap or two-sided image is required for a cylindrical plastic part. Plastic Container Printers are designed for plastic decorating of round, flat and flat-oval bottles, and offer multi-pass printing of several colors, using UV printing technology. Silk-screening on plastic offers bright, firm and metallic colors that create prominent designs.
Silk-Screen Label Printing Process
Screen printing on plastic bottles is a highly specialized process due to the flexibility of the materials that are utilized. Within the beginning of the custom plastic decorating process screen printing machines are equipped with inflation systems to inject air into the bottles, which provides them with the rigidity needed for the silk-screening on plastic to properly work. Pre-treatment flaming is also necessary for the ink to adhere to the plastic materials. Additionally, at the end of the silk-screening plastic decorating process, multi-color printing and custom tooling is required for each unique bottle size and shape.
Contact us to learn more about the silk-screening on plastic process, or request a quote for more in-depth custom plastic label printing pricing details.
Advantages of Silk-Screening on Plastic
There is a wide range of benefits that surround custom screen label printing on plastic. Some of the advantages of silk-screening on plastic include:
Won't fade, tear, stain, wrinkle or peel off
Steam resistant and waterproof
Clean look, without label edges
Extremely cost-efficient
Easily recyclable
No creative restrictions
Fully Customized Plastic Silk-Screen Process
Plastic decorating printing labels can be added to nearly any material we work with, allowing for complete customization of your parts and components. Our automated silk-screening on plastic machines provide fast and easily repeatable designs, which allows for consistent, perfect prints each time. Our silkscreen printing capabilities allow for resolutions up to 100 LPI. We can print your silk screen labels using a variety of specialized inks and/or chemicals, including custom colors, fluorescent, metallic, conductive, insulated, textured and protective options.
Screen Printing Plastic Options
We have the capabilities to provide custom plastic decorating in a wide range of plastic options, some of which include:
Polypropylene
Polyester
Polyethylene
Polycarbonate
Acetal (Delrin / Celcon)
Valox
Nylon
Acrylic
And more
Is Screen Printing the Correct Option for your Plastic Project Needs?
Our experts have the knowledge and capabilities to work with you in determining if screen printing on plastic is the best option for your project requirement needs. Some of the qualities and needs that could justify the use of screen printing on a plastic part include:
An image needs to be placed on a round plastic object
An image can be printed with multiple passes
A large bold image is required
Contact Sine-Tific Solutions Today for Custom Silk-Screen Plastic Label Printing
Contact us for more information regarding our silk-screening on plastic and plastic decorating capabilities, or request a quote today for an in-depth price analysis.
We are a leading California screen printing and industrial engraving company since our founding in 1963.
CONTACT US
REQUEST A QUOTE